Waste Removal Melbourne
We have the capability to handle all your waste removal Melbourne needs, no matter how diverse they are. Plus, bundling your different waste needs with us will save you time, effort and money.
What we do
Waste Sense is a premium waste removal Melbourne Agency and premier collector and removalist of waste products. We offer many types of waste collection in Melbourne. As a broker company, we have long-standing relationships with the best rubbish and specialist collectors in Melbourne. We'll work with you to determine your waste type and volume so that we can tailor your waste solution completely to your needs.
Rubbish and Recycling
We provide traditional types of waste management Melbourne, such as rubbish removal, green waste, plastics, glass, cardboard and recycling pick-up. We also work with co-mingled recycling which is very popular among corporate clients. Working with us means you have access to the reach of our partner relationships. Whatever your waste management needs, we can create a solution for you.
Specialist Removals
If you have a specialised removal need, we can help. Our waste management services Melbourne include electronics, bathroom and sanitary, documents, medical, timber, and liquid waste. Many of these require specialised removal techniques and tools and should only be attempted by professionals such as our partners. Our network of 50+ providers means that we can collect almost any kind of waste.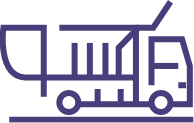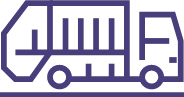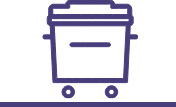 Sustainable options
At Waste Sense, we believe in a greener future. That's why we help our clients create plans for waste collection in Melbourne that incorporate recycling initiatives. Almost a third of our services involve recycling to ensure that it's an easy and ethical choice for everyone who works with us.

Organic waste
Organic waste is often sent to the landfill, where it releases methane into the environment. With us, it can be easily used for composted mulch and different types of soil. It doesn't have to be expensive, and it's a great way to add a sustainable arm to your current waste management plan.
Our green services
Sustainable waste management doesn't start and stop with recycling. Liquid waste offers a great opportunity for resource recovery, allowing these products to go towards creating new ones. Electronics can be diverted away from landfills by using them for parts. Confidential documents can be shredded and recycled. Polystyrene and foam, one of the biggest environmental culprits, can also be recycled when you work with us.
Choose us for Melbourne Waste Collection
Working with Waste Sense means having one supplier for all of your waste management services in Melbourne. You won't need to direct multiple providers. We'll do the work for you. Booking several types of waste collection will also afford you cost savings. If you're ready to overhaul your current plan for waste collection Melbourne, get in touch with Waste Sense today.